Our Project
WERACHON LAW OFFICE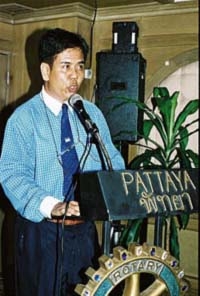 WERACHON LAW OFFICE is a Thai independent law and accounting firm based in Pattaya City. The firm is committed to serve our all private individual clients with comprehensive legal and accounting services. Our client base is mainly English, Welsh, Scottish and Irish expatriate residents of Pattaya. Our practice is regulated by the Lawyers Council and Confederation of Accounting Profession of Thailand.
We endeavor to provide our clients with the same values and standards they would expect from a solicitor in their home country. In addition to our comprehensive ability in the English language, we also understand the unique culture of people from the British isles.
Our firm is modeled on British system of professionalism which is the most sophisticated in the world. Therefore, we adopt the Solicitors" Practice Rules 1990 (amended 9th February 2005) as the guideline of our practice. We are proud to refer to our selves as "The Thai Law Firm with British Standards".
Ponthep Werachon
Our clients are mostly British and Irish, we seem to have a good rapport and understanding with these nationals and we are proud to be of service to them.