Our Services
One-Stop Legal, Tax & Accounting Services
Our specific clients require unique services which are more personalized and comprehensive. This is the reason why we merge legal, tax and accounting services into one complete package of "One-Stop Legal, Tax & Accounting Services" whereby all process of works will be synchronized and closely supervised by our principal solicitor, Ponthep Werachon and Darunee Werachon who is a solicitor & qualified tax accountant. Ponthep himself has a solid sophisticated local and international background in tax planning enabling him to efficiently supervise all in-house licensed accountants.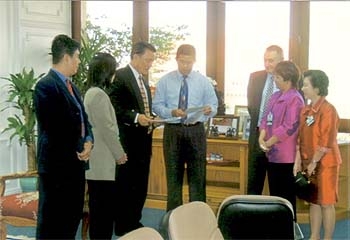 Ponthep Werachon assisting a client during a contract negotiating of a project supported and acknowledged by superior Thai authorities, i.e. Director of the Forest Industry Organization of Thailand (FIO) who in the picture was explaining the project to His Excellency Deputy Prime Minister Mr. Korn Tapparungsi at the Government House, February 20th 2003.
Our firm is created with a concept that "Legal Service" is not a business but "Learned Profession" which requires not only requisite knowledge, skill and expertise but independence and integrity within the strict professional code of conducts. Our solicitors and advocates are under the strict regulation of the Lawyers Council of Thailand whereby our senior partner, Kwanchai Chotiphan is in the Executive Member of Disciplinary Committee.
To maintain solid protection for all clients, Kwanchai  Chotiphan is still active to serve each client will be served with a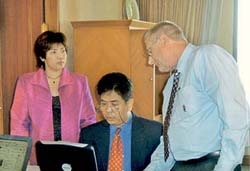 bread of justice. His position as a Legal Advisor of the National House of Senators (2003-2006) should comfort all clients to sleep well without any legal nightmare.
All clients are entitled to straightforward and candid advice expressing our honest assessment and representation for their best interests. "Legal Service" is our "Bread and Butter". The firm has never been engaged in any lucrative activities or business. We shall not be involved with any either separate business or representation or relationship which may create a concurrent conflict of interest with our clients. Our firm is dependent from all real estate companies and development projects by not accepting any referral or sharing legal fees with non-lawyers.
Our firm strives to be independent from any business people who try to be our master and influence us by any means. It is not obsolete to quote a word of Jesus "No man can serve two masters". If we serve them, how can we serve you"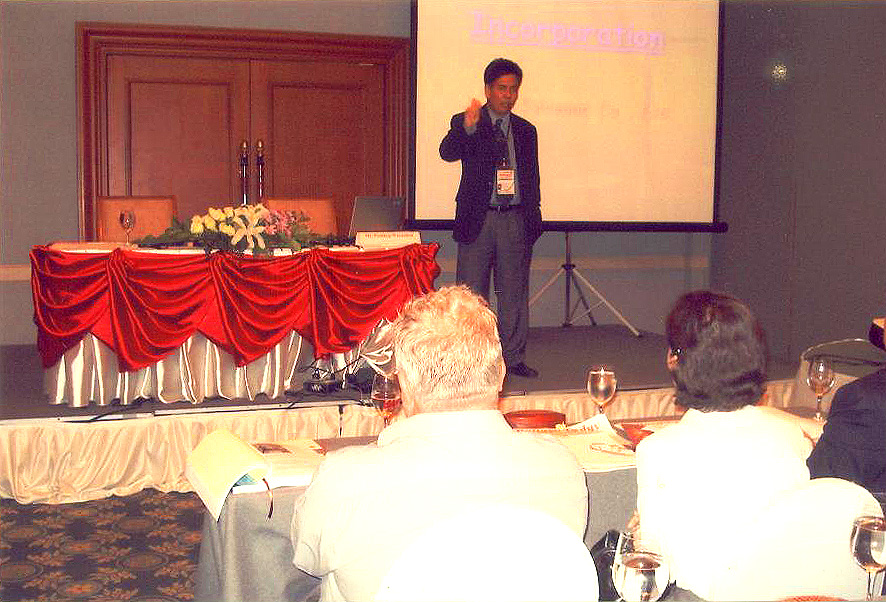 The expansion of our clientele base is upon spontaneous recommendations of our existing clients who judge us by our past records.
Our professional approach is to provide all clients with comprehensive knowledge based on the truth. As private individual client lawyer, we must have a profound comprehension of all aspects involved with our clients. We will attentively listen to their stories to conduct analysis of all facts surrounding them. With the comprehensive facts, we will be able to ascertain all laws and precepts besetting them to prevent all potential pitfalls and backfires. All questions and issues that they worry about will be answered.
Professional Specialties
– Foreign Ownership Planning, Property Acquisition & Conveyancing, Property Title Search, Project Due Diligence
– Company Formation & Corporate Secretarial Services
– Contract Negotiation, Drafting, Reviewing
– Building-Permits, Development Licenses, Concession, Work Permits, Visa
– Accounting, Taxation, Auditing
– Dispute Resolution, Litigation, Mediation, Arbitration, Criminal Prosecution & Defence
–  Estate Planning, Family Law, Last Wills, & Probate
– Notaries Services, Commissioning for Oath
– Administration, Appeals, Petition with Administration and Constitution Courts